Construction of oil and gas terminal - Petro City
Summary
Provide for storage facilities of oil and gas and facilitate trade in the oil and gas industry. The project will create employment and generate revenue.
Building and Construction
Public Private Partnership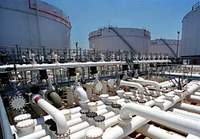 organisation
County Government Of Mombasa
www.investment.mombasa.go.ke
contact
Register
Please register to the eOpportunities platform in order to fulfil this request.