Multi Level Car Parking Facility
Summary
Mombasa County owns a plot of about 3 acres at Makadara grounds, in the central business district, that is currently used as an informal parking lot. The project seeks to redevelop the site and construct a multi-storey parking facility with a capacity of 5,000 cars.
Public Private Partnership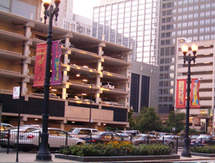 organisation
County Government Of Mombasa
www.investment.mombasa.go.ke
contact
Register
Please register to the eOpportunities platform in order to fulfil this request.