Small and micro Hydro Power Generation
Summary
Kirinyaga County has a high number of potential small and micro hydro sites. Save for a few that have been developed by the Kenya Tea Development Agency (KTDA), the bulk of these sites remain undeveloped due to the inability to finance, by either the County Government or the local community groups. Investment in the development of these sites has the potential to raise revenue through surplus electricity sale, boost local enterprises through cheaper energy and stimulate and sustain the growth of the local economy. Key objectives for investment in the development of small and micro-hydro electricity projects in Kirinyaga County are to accelerate development in the poor rural areas where majority of the people live, Increase accessibility of affordable energy, enhance the capacity and reliability of the national grid andpromote positive use of clean energy.
When applicable, county incentives will be provided
Kutus, Kirinyaga County, Kenya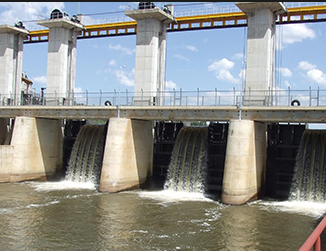 organisation
County Government of Kirinyaga Ack Building, Kutus
contact
Register
Please register to the eOpportunities platform in order to fulfil this request.