BUBISA INTEGRATED WIND POWER GENERATION PROJECT
Summary
To promote socio-economic development in the Basin and create wealth through sustainable natural resources development and management. The project is a contributor to CO2 emissions reduction and is therefore eligible for funding under the Clean Development Mechanism and green climate funding.
Public Private Partnership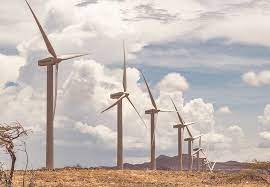 organisation
Ewaso Ng'iro North River Basin Development Authority
contact
Register
Please register to the eOpportunities platform in order to fulfil this request.