Construction of Greater Southern Bypass
Summary
Greater Southern Bypass general alignment starts off at Mombasa Road (A8) at Kautandini Trading Centre, and runs in a westerly course for approximately 10km to Ulu Railway Station, then takes a north westerly course through Konza trading center, and proceeds for approximately 46Km to cross Athi River - Namanga Road A2, at Isinya trading centre. The road proceeds in the same westerly direction through Olooloitikosh Trading Centre for approximately 48Km to cross Langata – Kiserian - Magadi Road (B19) at Kiserian then proceeds in a southerly direction to Kona Baridi and then to Kisames trading centre . The road branches off the Kiserian – Magadi road at Kisames and proceeds in a north westerly direction through Kimuka trading centre, Ewaso Kedong and ends at Suswa trading centre along Mai Mahiu – Narok Road, approximately 54km. The road has an arm starting off at Ewaso Kedong, running in a north easterly direction for approximately 25 km to link Mai Mahiu –Nairobi road at about 3 km from Mai Mahiu Town.
Public Private Partnership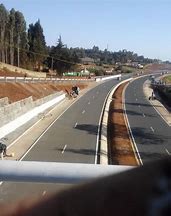 organisation
KENYA URBAN ROADS AUTHORITY
contact
Register
Please register to the eOpportunities platform in order to fulfil this request.