ESTABLISHMENT OF TOMATO PASTE PRODUCTION UNIT
Summary
Mwea Tomato Marketing Cooperative Society Limited seeks to establish a tomato processing plant in Kangai, Kirinyaga County. To establish the tomato processing plant, the society partnered with Mwea West Tomato Farmers' Cooperative Society Limited, Mukaki Tomato Growers Cooperative Society Limited, Kirinyaga Investment, and Development Authority (KIDA). The partners have agreed to formalize the partnership by incorporating a Special Purpose Vehicle (SPV), a limited company. Based on the demand analysis of processed tomatoes, there is a market gap in the supply of tomato paste. As such, the proposed Wezesha Kirinyaga tomato processing factory will produce tomato paste packaged either in bulk or as canned. Financial analysis has shown that the total cost of establishing the Wezesha Kirinyaga Tomato Processing Plant will be Kshs. 204,715,590. Two critical financial profitability indicators, namely Net Present Value (NPV) and Internal Rate of Return (IRR), were used to determine the viability of the proposed investment. The analysis showed an NPV of Kshs. 58,965,384 and an IRR of 20%. These measures indicate that the project is profitable and feasible. The project is seeking funding of US$1.78M as a joint venture for the proposed project.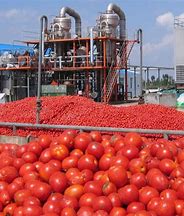 organisation
Mwea Tomato Marketing Cooperative Society Limited
contact
Register
Please register to the eOpportunities platform in order to fulfil this request.