LBDA HOUSING DEVELOPMENT PROJECT
Summary
The Project involves developing a 9.3-ha plot of land at the LBDA headquarters and a 7.77-ha plot for housing development. Phase 1 of the Project entailed constructing a retail mall with a 3-star hotel, a showroom, ample parking space, a tyre center and a 300m access road. Phase 1 has already been completed. Phase 2 of the Project involves constructing 558 affordable housing units at Migosi, Milimani and Kanyakwar in Kisumu County. Additionally, the Project aims to construct a 5- star hotel and conference center and three office blocks to house LBDA management and staff members. Funding need; US$ 77,901,426.16.
Housing and Urban Development
Housing and Urban Development
Engineering Purchasing and Constructing,Build Own Operate Transfer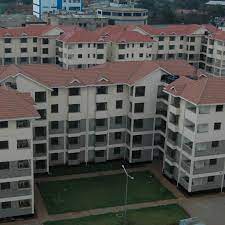 organisation
Lake Basin Development Authority
contact
Register
Please register to the eOpportunities platform in order to fulfil this request.