PROPOSED DEVELOPMENT OF INDUSTRIAL SHEDS AT ATHI RIVER EPZ
Summary
The EPZ Programme offers incentives that address constraints to export production such as subsidized tax rate, high pricing of goods, lack of industrial infrastructure and need for operational facilitation. The Programme's incentives and benefits have led to a high demand for industrial space which is currently unavailable as all industrial space within Athi River EPZ is fully let. There is an existing unmet demand of a total industrial shed requirement of 3,083,812 square feet as at 31st Dec. 2022 An Investor is sought to develop 8,400,000 square feet of industrial sheds at an approximate cost of Kshs. 39.7 Billion. The project is anticipated to translate to 840,000 direct jobs (1 employee requires 10 square feet).
Housing and Urban Development
Housing and Urban Development
Public Private Partnership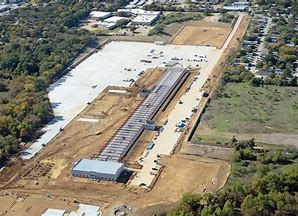 contact
Register
Please register to the eOpportunities platform in order to fulfil this request.