SYRINGES & NEEDLES MANUFACTURE
Summary
Syringes & Needles Manufacturing Ltd (SNML), backed by KOINA Corporation of Korea, is diligently working towards setting up a state-of-art manufacturing plant for the production of quality patient-care consumables, including unit-body insulin/vaccine 3-component disposable syringes, hypodermic needle, dental needle, pen-needle, scalp vein set for the East African Community market. It is seeking funding worth USD 15,750,000. Its objective is to provide quality medical consumables for this market in a low-resource setting and, thereby, make a substantial contribution towards saving the much-needed foreign exchange spent on importing the above products.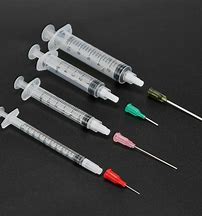 organisation
Syringes & Needles Manufacturers Ltd
contact
Register
Please register to the eOpportunities platform in order to fulfil this request.