TARDA REGIONAL RESOURCE CENTER
Summary
In 1986, TARDA purchased a 1.64 acres parcel of land at Upper Hill, Nairobi, with the primary intention of constructing her Headquarters. The Regional Resource Centre, as proposed in a concept note, comprises a 35-floor high-rise office and /or multipurpose building of about 50,800m2. The Complex will house TARDA's Regional Resource Centre (HQs) and avail office/commercial space for renting out to the market.The Regional Resource Center will offer a one-stop for Tana and Athi Rivers catchments' development plans, international conference facilities and a stakeholders' forum for coordinated planning and development. It will also provide a link for Regional and National planning. The centre would be the focal point for local and international liaisons in integrated river basin management. Any surplus space created would be rented or sold out to generate the much need revenue to power the Authority's planning and development initiatives within the TARDA region.
Infrastructure,Building and Construction
Building and Construction,Infrastructure
Public Private Partnership,Joint Venture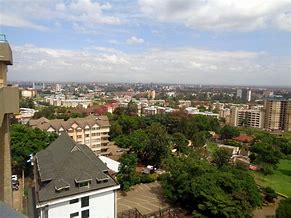 organisation
TANA AND ATHI RIVERS DEVELOPMENT AUTHORITY
contact
Register
Please register to the eOpportunities platform in order to fulfil this request.