THORN RIDGE GARDENS APARTMENT PROJECT
Summary
The Government of Kenya, under the housing pillar in the Big Four agenda, plans to facilitate the development of 500,000 low-cost homes, together with the supporting infrastructure, using innovative funding mechanisms and technologies by 2024 ("Affordable Housing Programme" or "AHP"). This is to address the huge housing deficit in Kenya. The project site, Kitengela Town, is located 30 km south of the capital Nairobi. The human population within the Kitengela area has more than doubled in the last ten years, from 65,480 in 1989 to 154,436 people currently (2020 National census data). It is a fast-growing urban metropolis, and the population is projected to increase by more than 20,000 in the next ten years. The Project objective of Thornridge Investments Company is to build a 200-unit (studios and 1-bedroom units) modern housing complex (the aspect of energy) on a ½ acre plot in Kitengela Town. Funding of up to US$2M is sought as a joint venture for the proposed project.
Housing and Urban Development
Housing and Urban Development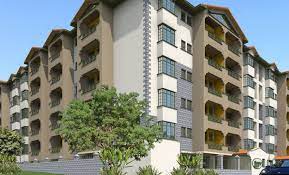 organisation
Thorn ridge investment company limited
contact
Register
Please register to the eOpportunities platform in order to fulfil this request.