Construction of Airports as Part of the LAPSSET Corridor
Summary
To interface with the three proposes Resort Cities of the LAPSSET Corridor in Lamu, Isiolo and Lake Turkana, International Airports will also be constructed in Lamu and Turkana given that Isiolo airport was completed and commissioned for operations in July, 2017. The international airports will significantly aid in facilitating the tourist industry by supporting charter services and also interfacing with the other components for the group tours. The expected Economic Internal Rate of Return (EIRR) for the proposed Lamu airport is 20.7% while runways and aprons for the Lokichoggio airport (Turkana) needs upgrading, rehabilitation and maintenance and construction of the port terminal. Both Lamu and Turkana airports are available for private sector uptake under Public Private Partnership (PPP) contractual model.
Public Private Partnership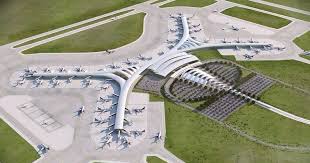 organisation
LAPSSET Corridor Development Authority (LCDA)
contact
Register
Please register to the eOpportunities platform in order to fulfil this request.