Summary
The aim is to develop an ultra-modern Technopolis City 60KM south off Nairobi on an approximately 5,000 acres of land to be leased to investors through a 99-year ground lease. Investors can partner with the government of Kenya to invest in the following areas: Ready-built structures to house Business Process Outsourcing (BPO) and Information Technology (IT) Enabled Services, Commercial office space and Hotels, real estate residential; large scale commercial shopping malls, recreation and entertainment facilities, Film and Media City, Financial District Center and data centre. Community support services will include:hospitals, health-center, clinics, green space, educational institutions, houses of worship, University, research centre and convention centre; as well as world class ICT infrastructure.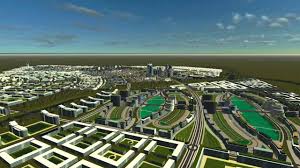 organisation
Konza Technopolis Development Authority (KoTDA)
contact
Register
Please register to the eOpportunities platform in order to fulfil this request.