Likoni Multi-Storey Terminal
Summary
This involves Development of a multi-storey terminal on 1.6Ha of land in Mombasa to provide a modern ferry terminal, parking, bus terminal as well as a variety of commercial services to maximize revenue potential of the site.
Building and Construction
Public Private Partnership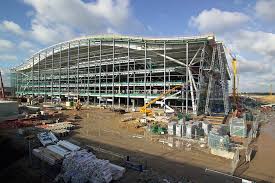 organisation
Kenya Ferry Services Ltd.
http://www.kenyaferry.co.ke/.
contact
Register
Please register to the eOpportunities platform in order to fulfil this request.