Special Economic Zone (SEZ) at Dongo Kundu
Summary
A Special Economic Zone (SEZ) is planned to be set up at Dongo Kundu, Mombasa. A SEZ Master Plan has been developed with support from the Government of Japan and presents opportunities for investment in value addition in Industrial zone. The development of the SEZ will include establishment of Free Trade Zone, free port, logistics hub and an industrial zone.
Public Private Partnership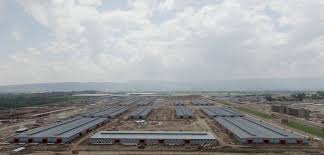 organisation
Ministry of Industrialization and Enterprise Development
contact
Register
Please register to the eOpportunities platform in order to fulfil this request.