AGC- TENWEK HOSPITAL STAFF AND STUDIO APARTMENTS
Summary
Tenwek Mission hospital remains one of the largest mission hospitals in Africa, providing primary healthcare and facilities to approximately 600,000 Kipsigis people within the 32km radius it serves. The expected expansion of Tenwek hospital presents an opportunity to set up studio apartments to help with the anticipated increase in hospital staff, visitors, and patients. The project is seeking an investment of US$24.8M as a joint venture for the proposed project.
Housing and Urban Development
Housing and Urban Development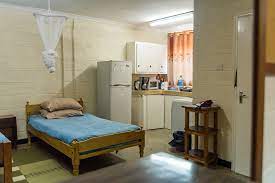 organisation
Headwaters Africa limited
contact
Register
Please register to the eOpportunities platform in order to fulfil this request.