Construction of Residential Complex in the Athi River Textile Hub
Summary
The project entails the construction of 4,271 units of low and medium cost residential units on a 105,860 square meters area. A special purpose vehicle will be established to implement the project on commercial basis over a 15 year period.
Housing and Urban Development
Building and Construction
Public Private Partnership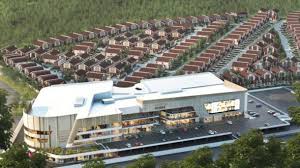 organisation
Export Processing Zones Authority (EPZA)
contact
Register
Please register to the eOpportunities platform in order to fulfil this request.