Development of Lake Victoria Ports
Summary
KPA has taken over the operation of the Inland Water Ways including Kisumu Port. The project will entail improved physical infrastructure of Kisumu Port and other Lake Victoria ports, targeting transport services among EAC countries. The purpose of this project is to facilitate the efficient and safe movement of goods and people through the port of Kisumu to serve both the local and regional East African market. The project entails the improvement of facilities at the current Kisumu port and construction and operation of the Kisumu Greenfield port to augment SGR operations.
Public Private Partnership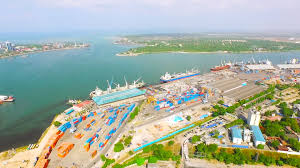 organisation
Kenya Ports Authority (KPA)
(041) +254 2112999 / +254 211399
contact
Register
Please register to the eOpportunities platform in order to fulfil this request.