EXTENSION OF STREETSCAPE TO ACCESS CRITICAL INFRASTRUCTURE AND SMART CITY FACILITIES WITHIN KONZA TECHNO-POLIS
Summary
The Project entails the design, construction, equipping and commissioning of Phase 1 Streetscapes and Subsurface Utilities (i.e., water, power, fiber, waste systems etc.), Wastewater Reclamation Facility (WRF), Water Treatment Plant (WTP), Municipal/ Public Buildings and Parks within Phase I of the Techno-polis.
Public Private Partnership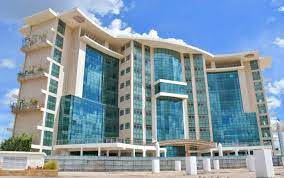 organisation
Konza Techno-polis Development Authority and State Department for ICT and Innovation
Machakos/Makueni Counties
contact
Register
Please register to the eOpportunities platform in order to fulfil this request.