Development of the Shimoni Port
Summary
KPA undertook a Master Planning Study for small ports which identified potentials for the scheduled small ports in the country. Shimoni was identified as the most viable and had the highest potential for development. The feasibility done in 2017 identified the port as suitable for the Development of a commercial merchant shipping port with a capacity of 50,000 Metric tons annually, Industrial Fishing, Cruise Business Development, Marina Business Development and Development of Dry Bulk handling facilities. A landlord port model is proposed, with KPA investing in the development of infrastructure while the private sector installs the requisite superstructure and equipment as well as operates the port for a period of 25years. A stakeholder sensitization forum for the project was conducted on 2nd October, 2020 in line with the 2010 Constitution.
Building and Construction
Public Private Partnership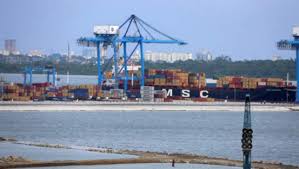 contact
Register
Please register to the eOpportunities platform in order to fulfil this request.