Magwagwa Multipurpose Dam
Summary
Magwagwa Multipurpose Dam Project comprises the construction of a 95m high and 450meters long concrete faced rock fill dam with a design total output of 120MW and an annual energy production of 510GWh/y. It also comprises a reservoir with a maximum capacity of 445*10,000,000 cubic meters expected to supply water to 19 service centers starting with Magwagwa town, whilst also providing water for irrigation and fisheries.
Build Own Operate Transfer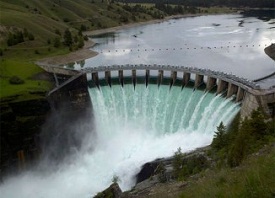 organisation
Lake Basin Development Authority
contact
Register
Please register to the eOpportunities platform in order to fulfil this request.