Summary
Oserian Industrial Park is a 150-hectare private development in Naivasha, Kenya, aiming to become a demonstration case for sustainable industrialisation in Africa. Kenya is going to need an additional ~1,200-hectares of industrial space by 2030, but there is limited ready, affordable and sustainable space being developed to meet this demand. Oserian Industrial Park is a prime asset in Naivasha, Kenya's emerging industrial hub, with land ~70% cheaper than average industrial parks in Kenya, 6,000 m3 of water secured per day and access to abundant geothermal energy resources. The park is seeking to raise US$ 32 million (equity/debt) to build-out Phase 1 of a flagship sustainable industrial park in Africa. Attractive project returns (IRR ~15%-25% hold / 45% exit), with significant additional upside potential via follow on equity, refinance or project exit. Highly developed tenant pipeline, with over 75% of Phase 1 and 2 either contracted or at MOU with textile and apparel, hydrogen economy, food & beverage, data centers and logistics businesses.
Building and Construction
Building and Construction
Public Private Partnership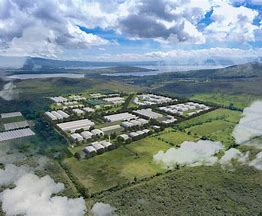 organisation
Kenya Investment Authority
contact
Register
Please register to the eOpportunities platform in order to fulfil this request.